The promoters just sent over a copy of the flyer for my gig over in Turin in a few weeks so thought I'd post it up here! Checkkitout!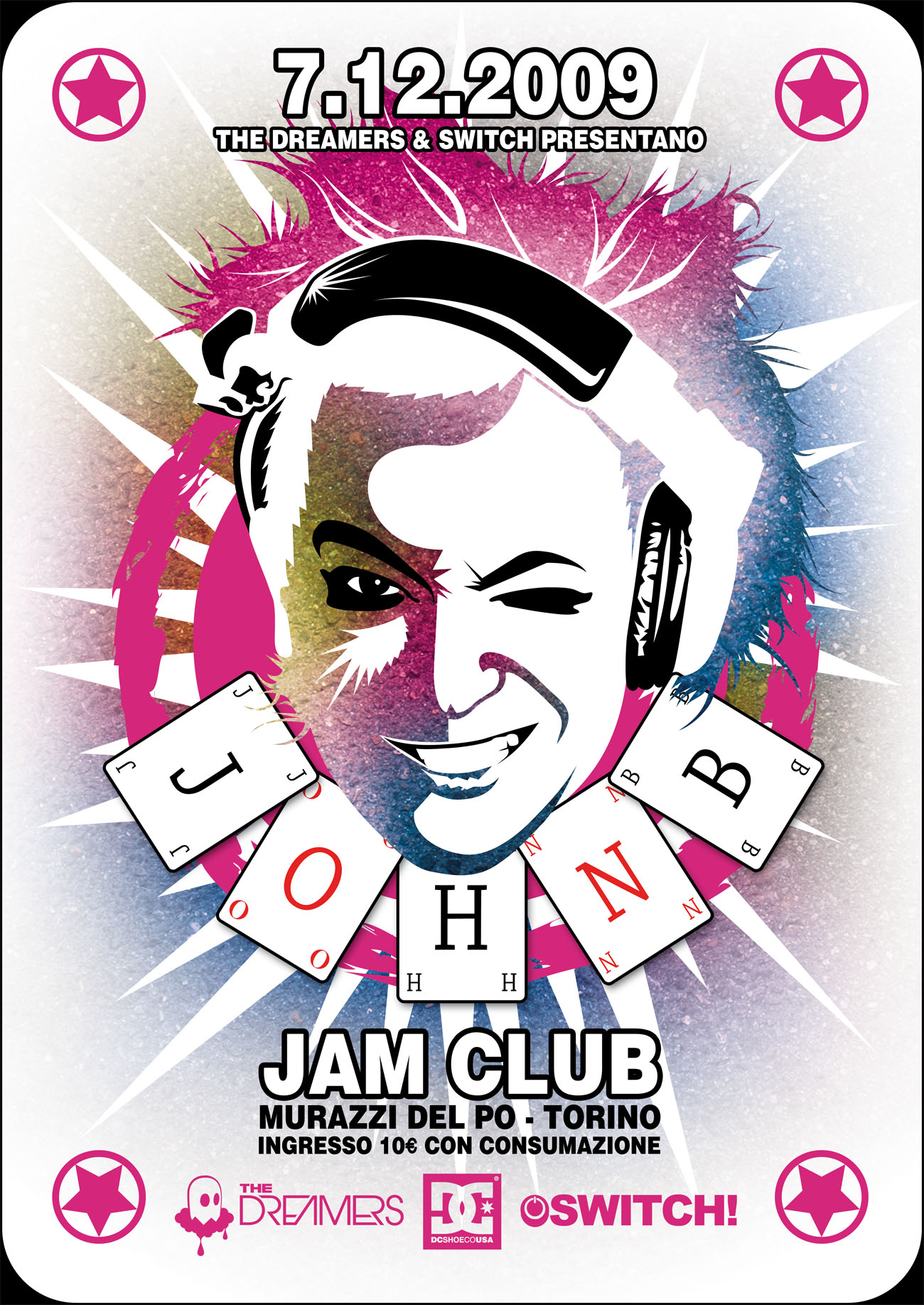 Nice right? They also said they have a friend involved in the party with links to
this winery
WOOHARR! haha! I think I'll be bringing back some Pinot Grigio and Gavi oh yes!
All well otherwise over here on planet John B, the last few days have been dominated by me and my PS3 and
Call of Duty: Modern Warfare 2
(I stayed up till 4am last night on it!!) but I promise to emerge and get back on the music! I keep my PS3 gaming ID private but sometimes I'm on the xbox 360, as 'johnbbeta' if you fancy a challenge...
Had a great night out last Sunday in London with Hayley & our new friends Wayne Elise & Dan who run
www.charismaarts.com
and were over in the UK doing some private coaching - and their friends Jeremy & Andrew, superinternationalbusinessmen - very civilised evening indeed, loads of sushi then v posh and expensive drinks (and ice cream) at the Sanderson Hotel and
Hakkasaan
(
36th best restaurant in the world
- used to be 8th!) where I had the most yummy glass of Premier Cru Chablis I've ever tasted in my whole life! Good stuff.
Podcast 72 is on the way too, I've been going through tracks and getting the shortlist together and its looking like a monster. Will aim to have it out on Monday - going for one every 2 weeks now!
I booked this weekend off ages ago (so I could play COD the week it came out!) so you can't catch me DJing anywhere - but next week I'm playing at the
Metalheadz
night at The Arches in London on Friday, then at
Pirate Station
in Samara in Russia on Saturday. As usual all my live dates are up on my website
here
.
In other news I've got the masters back for the new Beta Recordings releases. The Camo & Krooked EP, and the Xilent Single. Release date should be 6-7 weeks from now, depending on how long it takes for the vinyl promos to come... Will post a separate article about that with some clips for you later.
Ok, I'm off out for a run. In the turrential rain, but its gotta be done...